Dr Gaurie Palnitkar
Respiratory and Sleep Medicine Physician, MBBS (Honours) FRACP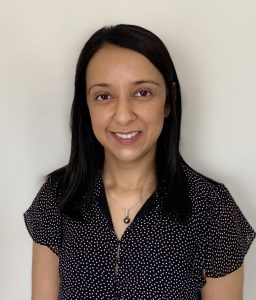 Tasmanian born and raised, Dr Gaurie Palnitkar is a dual trained Respiratory and Sleep Physician with over 10 years of experience. She obtained her medical degree from the University of Melbourne, graduating with Honours and went on to complete her internship at The Royal Melbourne Hospital. She subsequently undertook Basic Physician and Advanced training in Respiratory and Sleep Medicine at Royal North Shore Hospital in Sydney. She has been a Staff Specialist Respiratory Physician at Sutherland and Nepean Hospitals in Sydney as well as the Royal Hobart Hospital between 2018 and 2019. After a brief period back in Sydney, she has returned to Hobart to commence private practice.
Skills and Expertise
Dr Palnitkar offers consultations for all respiratory and sleep conditions. She has a particular interest in both respiratory and non-respiratory sleep disorders including obstructive sleep apnoea, obesity-hypoventilation syndrome, complex sleepapnoea, parasomnias, and primary hypersomnolence disorderssuch as narcolepsy. She has expertise in all general respiratory conditions, including airways disease (asthma and COPD), interstitial lung disease and lung cancer. She has previously co-chaired both the interstitial lung disease and thoracic oncology multidisciplinary meetings at Royal Hobart Hospital.
Dr Palnitkar is passionate about holistic, patient-centred multidisciplinary care. She was the lead physician for the Respiratory Integrated Care program at Nepean Hospital which implemented novel outreach strategies and collaborative practices with local General Practitioners to improve patient care experience and outcomes. Currently, she is in the process of completing a Masters of Public Health through The University of New South Wales.
Meet Dr Palnitkar
Outside of work, Dr Palnitkar is a busy mum to three  lively school-aged children. She loves nothing more than spending her weekends in the garden or cooking, eating and laughing with family and friends.