Dr Jennifer MacIntyre
Neurologist BMed, FRACP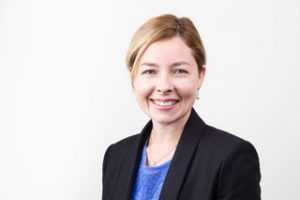 Dr MacIntyre is a Staff Specialist Neurologist at the Royal Hobart Hospital. She completed her neurology training in Hobart and St Vincent's Hospital before obtaining a fellowship in Neurophysiology and Neuroimmunology at the Austin Hospital in Melbourne.
She accomplished her Bachelor of Medicine at the University of Newcastle (Australia) in 2007, before undergoing postgraduate training at Hunter New England Network of hospitals in NSW and the Royal Hobart Hospital in Tasmania. She completed the RACP physician examination in 2012.
Skills and Expertise
Dr MacIntyre aims to deliver comprehensive and holistic care for neurology patients. She will offer expertise in general neurology, Multiple Sclerosis, neuroimmunological conditions, peripheral nerve and muscle disorders and other common conditions such as headache and epilepsy. She will also be offering botulinum therapy for migraine and hyperhidrosis.