Dr Taha Huseini
Respiratory and Sleep Physician, MBBS FRACP Interventional Pulmonologist (Montreal, Canada)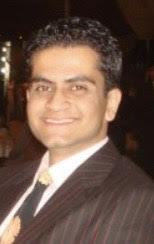 Dr Taha Huseini is a dual trained Respiratory and Sleep physician and has commenced private practice at Hobart Cardiology and Medical Specialists. After completing Respiratory and Sleep medicine training in Perth, WA, he went on a scholarship to Canada for a prestigious fellowship with University of Montreal in advanced thoracic endoscopy. Dr Huseini is fluent in English, Urdu, Hindi, Gujarati and can speak basic French.
Skills and Expertise
Dr Huseini offers consultation for all general respiratory and sleep conditions. He has expertise in the area of lung cancer management, airway and pleural procedures. Furthermore, he has special interest in sleep medicine with expertise in sleep apnoea management, insomnia, restless legs syndrome, narcolepsy and parasomnias.
Lung function testing and sleep study (subject to medicare criteria) can be performed prior to your appointment with Dr Huseini, allowing for immediate results.
Meet Dr Huseini
Dr Huseini maintains interests in research and technology development. He is involved in multiple international trials in the area of lung cancer and airway procedures. When not working, he enjoys eating out, spending time with his young family  and travelling.