Ms Naomi Erends
Diabetes Nurse Practitioner, BSc (Nursing), MBA, CDE (Credentialled Diabetic Educator)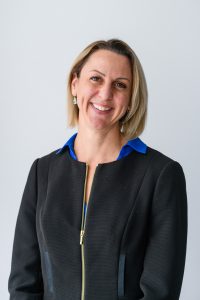 Naomi Erends is our Chronic Disease Nurse Practitioner. She achieved a Bachelor of Science in 2000 (RN) and a Masters in Nursing in 2010 (NP).
Naomi worked in intensive care from 2001-2008, achieving a Post Graduate Certificate in intensive care nursing. She then completed an MBA.
After her time in intensive care Naomi moved into general practice where she discovered her passion for chronic disease management. She completed a second Post Graduate Certificate, in diabetes, becoming a Clinical Diabetes Educator in 2012.
Naomi began working alongside Dr Roland McCallum Endocrinologist and Physician, in 2015. He inspired and developed Naomi's knowledge and training in insulin pump therapy and obesity.
With Dr McCallum's collaboration Naomi has been increasing her knowledge in diabetes management, and is now a certified insulin pump trainer with Medtronic, AMSL, & Accu-check and has certification in obesity management (via SCOPE).
Skills and Expertise
Naomi's area of practice (authorised by AHPRA) is chronic disease prevention and/or management.
Naomi also works closely with Dr Georgie Stillwell and Dr Sally Abell.
Working with the Endocrinologists, Naomi has been able to offer a bulk billed service which includes:
Medical weight loss education and support;
Diabetes education (new diagnosis education, complication risk reduction, medication management including dose adjustment of insulins or oral medications, providing prescriptions and pathology requests;
Initiating insulin pump therapy, providing an ongoing 'pump upload' follow-up service;
Attaching continuous glucose monitoring, (DEXCOM, Ipro and Flash Libre meters) and providing patients with clinically relevant interpretation of it.
Naomi's collaboration with your endocrinologist aims to provide you with the best possible service, allowing easier access to your specialist, greater communication pathways, personal support and optimal health care outcomes.
Naomi's aims for your healthcare
That you can accept responsibility for the day-to-day management of medical therapy by incorporating self-care practices in your diabetes self-management;
Ensure you have an awareness of safe diabetes self-management practices;
That you understand the implications of diabetes therapy on aspects of diabetes care and self-care options;
That you can describe how to apply self blood glucose results and diabetes self-management knowledge to achieve glycaemic targets and reduce the risks of acute and chronic diabetes complications;
That you can demonstrate knowledge and understanding of long-term self-management planning including follow-up appointments with the treating/referring practitioner and other members of the diabetes health care team;
That you can describe the importance of always having easily digested high Glycaemic Index (GI) carbohydrates available to treat hypoglycaemia;
That you will identify signs and symptoms of a 'hypo' and describe actions to be taken, including review by a diabetes health professional;
That you are registered with the National Diabetes Service;
That you understand driver's licence rules endorsed in accordance with Tasmanian road traffic authority.
About Naomi
A Tasmanian who went to the Friends School, Naomi has a husband and two children. She is passionate about nutrition and cats.