Dr Lea-Anne May
Rheumatologist MB ChB FRACP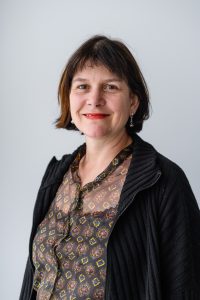 Dr Lea–Anne May has over 20 years experience as a consultant Rheumatologist. She graduated from Otago Medical School in Dunedin, New Zealand, and then completed Advanced Training in Rheumatology in Auckland, New Zealand and Sydney, Australia. She has worked as a Consultant Rheumatologist at Macquarie Street, Sydney; St Vincent's Clinic, Sydney; and St Vincent's Public and Private Hospitals, also in Sydney. She has worked in areas of need in Sydney's West and the Blue Mountains. She has worked as a General Physician at Sydney Hospital and worked in close consultation with the Department of Ophthalmology at Sydney Eye Hospital in the management of common and unusual autoimmune eye conditions. Dr May has been involved in student teaching for the University of NSW and Notre Dame University, and registrar training at St Vincent's and Prince of Wales Hospitals.
Skills and Expertise
Dr Lea-Anne May is an experienced rheumatologist handling the care of general rheumatology patients, including rheumatoid arthritis, ankylosing spondylitis and related sero-negative arthritis, connective tissue disorders, vasculitis and crystal-related arthritis.  She sees patients with mechanical and non-inflammatory musculo-skeletal pain disorders.   She is experienced in the use of rheumatology medications, including standard disease modifying agents, newer biological agents and judicious use of cortico-steroids. She provides basic assessment of osteoporosis.  She is well regarded for assessment of complex medical problems in terms of diagnostic work up and recommended courses of action.  Dr May believes in the importance of being clear, thorough and taking time to work on problem solving for patients and their medical team.  She has, over her time in her practice, valued a close-knit working relationship with a network of other medical and surgical specialties.  She is happy to provide extended appointments at the request of patients and/or their GPs, especially for those patients travelling longer distances, and Telehealth appointments for follow up appointments when appropriate.  She is happy to provide urgent appointment times at the request of GPs, who can contact the rooms or Dr May on her mobile.  Dr May has accreditation at the Hobart Private Hospital and can facilitate inpatient assessments when needed.
Meet Dr Lea-Anne May
Dr Lea-Anne May grew up in New Zealand and values the natural beauty of the Tasmanian environment. She is a keen bush walker.  She is a print maker and has donated works to raise funds for staff facilities at St Vincent's Private Hospital.  Dr May is a long term supporter of Medecins Sans Frontieres. She has 3 cats and enjoys gardening and cooking.