Dr Michael Coombes
Cardiologist MBBS FRACP Principal and Medical Director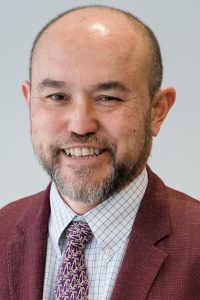 Dr Michael Coombes has over 20 years experience as a Cardiologist. He trained at Royal North Shore Hospital, Sydney, and Royal Prince Alfred Hospital, Sydney, as a General Physician. He then underwent training at Royal Hobart Hospital and Flinders Medical Centre, Adelaide, in Cardiology. He subsequently received advanced training in echocardiography and electrophysiology and has completed a course in CT angiography.
Dr Coombes is always available to give advice to GPs and accept their patients for acute care treatment in Hobart Private Hospital.
Skills and Expertise
Dr Coombes offers consultations and diagnostic testing in the following areas: general adult cardiology, diagnostic coronary echocardiography, CT coronary angiography, trans thoracic echocardiography, transoesophageal echocardiography, hypertension management, exercise stress echocardiography, holter monitoring, ambulatory blood pressure monitoring, pacemaker management and management of acute chest pain, dizziness and breathlessness.
With a holistic approach to general wellness, Michael advocates patients following the Mediterranean diet with regular exercise. He recognises that lifestyle changes are vital in the management of many diseases and supports his patients in this approach. For an effective and fast, but longterm weight loss strategy, Michael recommends the Fast800 diet.
Meet Dr Michael Coombes
Dr Coombes is known as a compassionate doctor with a comforting bedside manner, who is able to put patients at ease. His high personal and clinical standards are reflected in his committment to excellence in all that he does. An avid golfer, Michael is married with two daughters, and loves his Tonkinese cat, his Cavoodle and his Cocker Spaniel.