Associate Professor Paul Harvie
Orthopaedic Surgeon BEng (Hons), MBChB, MRCS(Eng), FRCS(Trauma & Orth), MD, FRACS, FAOrthA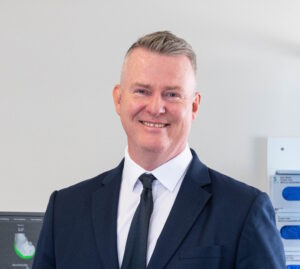 A/Prof Harvie is a UK trained Orthopaedic Surgeon. He is a graduate of the prestigious Oxford Regional Training Program. He followed this with three years of advanced super-specialist fellowship training in Perth (Australia), Oxford and Bristol. He undertook a Research Doctorate at the Botnar Research Centre, University of Oxford. He is multiply presented and published. Internationally, he sits on the Editorial Board of the Journal of Arthroplasty (Elite Reviewer), is a reviewer for the British Medical Journal, Annals of the Royal College of Surgeons of England, The Knee and the Journal of Computer- Aided Surgery. He has dual specialist accreditation with the Royal College of Surgeons of England and the Royal Australasian College of Surgeons.
A/Prof Harvie runs a busy tertiary public and private practice in Hobart, Tasmania, receiving complex referrals on a statewide basis. He is passionate about introducing junior trainees to research and continuing to pursue his own research interests, with an Associate Professorship with the University of Tasmania/Menzies Institute.
Skills and Expertise
A/Prof Harvie is a specialist focusing on complex primary & revision lower limb arthroplasty (including MAKO Robotic, minimally invasive, muscle sparing DAA hip replacement and MAKO Robotic partial/total knee replacement), hip arthroscopy and trauma. He assists primary care colleagues to investigate and manage those patients with problematic hip and knee replacements (pain, infection, instability, loosening) using a multidisciplinary holistic approach. For him it is vital that patients understand the rationale behind their treatment in order to facilitate good outcomes.
You can visit A/Prof Paul Harvie's own webpage by this link: https://paulharvieorthopaedics.com
Meet A/Prof Paul Harvie
Outside of work Paul has two daughters. He has a passion for travel and would go fishing every day if he could. He endeavours to try and stay fit with swimming and work-outs. He also likes to challenge himself with new activities, the latest being to learn the guitar (in truth for the last 20 years).